Orange Vanilla 50mg - Summer '19 Seasonal Flavor (Limited Edition)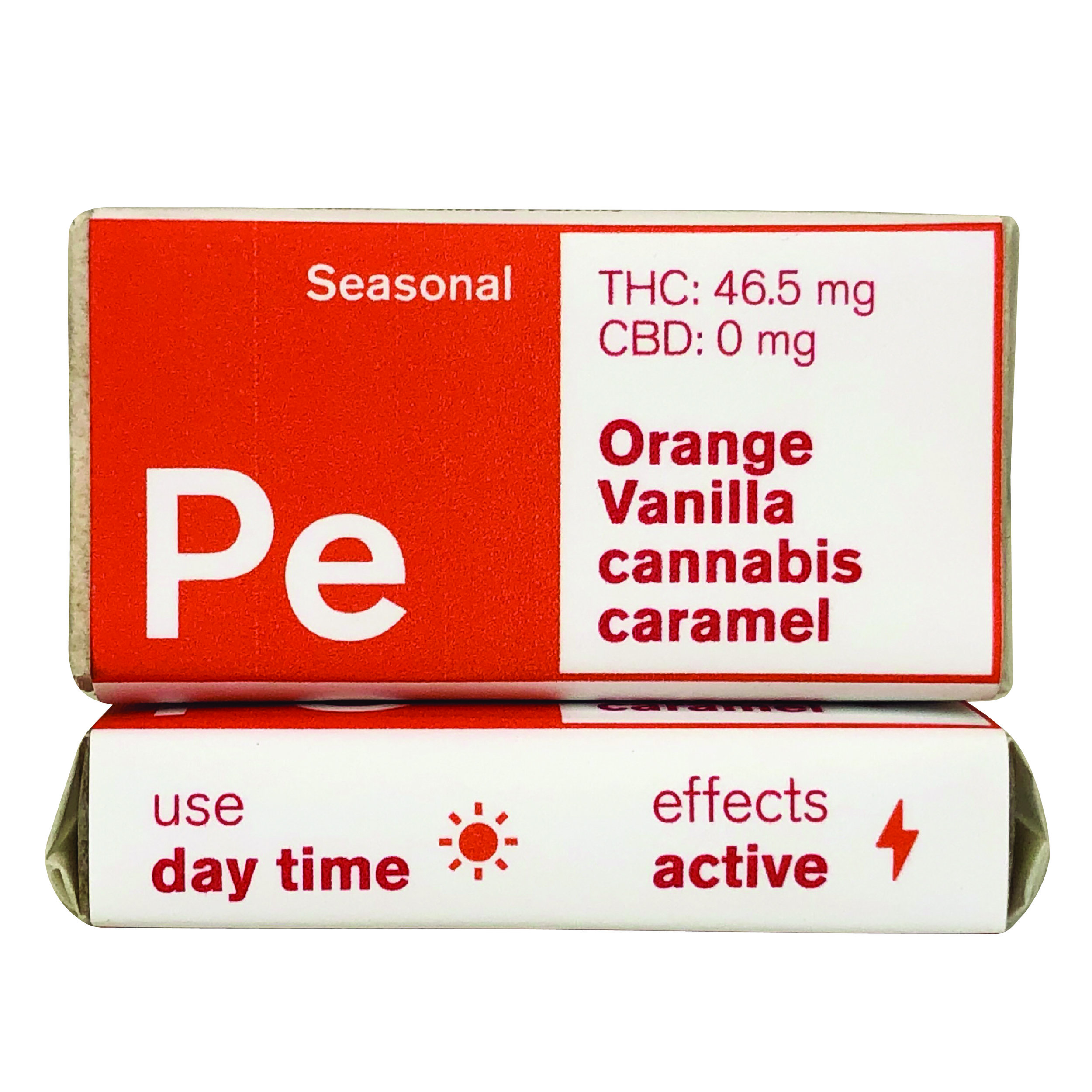 Orange Vanilla 50mg - Summer '19 Seasonal Flavor (Limited Edition)
*Only Available from Select Retailers for a Limited Time!
MSRP (Manufacturer's Suggested Retail Price): $12.50 (pre-tax)

All the energizing effects of our Active caramel variety with a bright citrus flavor, perfect for enhancing summer adventures!
Strain Specific & Full Spectrum
Canna-Butter infused with Blue Dream harvested by Shadowbox Farms
Dominant Terpenes = Limonene & Pinene
Do you have questions about our edibles, or cannabis in general?
Visit our FAQ page to discover who we are, how we formulate our effects-focused caramels, and the basics of cannabis consumption.